Kasturba Gandhi National Memorial Trust
dedicated to upliftment of rural women and children...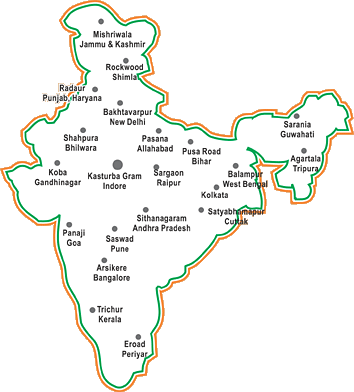 Our Mission
The KASTURBA GANDHI NATIONAL MEMORIAL TRUST was established in 1945 as a result of the national endeavour, led by Mahatma Gandhi, to address the issues of women in rural India. The unique history of the Kasturba Gandhi National Memorial Trust is set against the backdrop of the history of India's freedom struggle. Eminent people from all walks of life as well as the anonymous masses, mobilised their resources to set up this Trust with its headquarters in Kasturbagram (Indore) and 22 state branches all over the country. Smt. Sarojini Naidu, a stalwart of the freedom movement dedicated her time and full energy for the establishment of the Trust. ... Mahatma Gandhi, Shri Vallabh Bhai Patel, Shri Thakkar Bapa, dada Saheb Mavlankar, Smt. Prem Leela Thakarasi, Smt. Laxmi N. Menon, Sushree Maniben Patel and Dr. Sushila Nayar have been the Chairpersons of this Trust. At the beginning of the new century, the role of Kasturba Trust is as powerful and relevant as it was at its inception. The trust has remained true to it's ideals for over 50 years of constructive work among women and children in rural India - in the fields of healthcare, education, literacy vocational training, relief work and employment generation. Mahatma Gandhi's universal and timeless vision SARVODAYA finds its best practical expression in the Kasturba Trust as SARVODAYA is reawakening of the spirit in harmony with nature and environment for all forms of life. Reconstruction of the social order is also part of SARVODAYA. Women and children are the backbone of our society. Constructive work among women and children is a primary and essential requirement for the process of nation building as envisaged in SARVODAYA. To continue with this Gandhian vision, Kasturba Gandhi National Memorial Trust needs the full support and involvement of the people.
Education
Facilities for education from Balwadi upto postgraduate level of university for rural and tribal girls are available at Kasturbagram. In the Primary classes (from first to fifth standard) children including boys and girls are admitted. Girls from 6 th standard up to the M.A. level have Hostel facilities.
Middle School: A Basic school is run by the Trust at Kasturbagram where middle class education is given to nearby rural boys and girls. In this school, boys are admitted up to fifth standard only. This school is playing an important role in shaping of the children's career and character. ... To prove this aspect, besides providing formal education, activities of computer training, spinning, personality development, vipsyana camp and Meditation, general knowledge competition, games and sports etc are also arrange for students.
Kasturba Kanya Vidya Mandir (Girls' Higher Secondary School): The Trust set up a higher secondary school for rural girls to inspire them to take up higher education. There was a great paucity of such schools for girls in villages; hence they were unable to continue their studies. To solve this problem this higher secondary school is being run. The major activities of this school, besides academic education, are computer training, training of spinning and weaving, tailoring, nutritional gardening and compost making etc. Apart from the above health check up camp for students, National Service Scheme camps and Gram Karya (village work) Camps are also organised for the students.
Kasturba Rural Institute (Girls College): Young girls from rural areas should get such higher education befitting to meet their basic rural needs. The Rural Institute was established in 1965 with the objectives of providing young women of rural areas with higher education befitting to the conditions and basic requirements of rural areas. It is the only institute of its kind in the country. Here graduation courses in Home Science, rural developments & extension etc. are offered. This Institute has been given a status of an Autonomous University. 90 percent students belong to Schedule Caste and Schedule Tribes who on completing their studies go back to their villages in far-flung areas to engage themselves in social upliftment and service to rural and tribal masses.
Health Services
Kasturba Trust had the major activity of helping and serving rural mass, mainly in the field of health and welfare of rural women and children's working in a variety of difficult terrains all over the country from dense forests of Assam to the snow clad Himalayan Himachal Pradesh. Working with scanty resources and in difficult circumstances, the Trust Sevikas have nevertheless made valuable contribution to the health of women and children of these areas. It has been commonly experienced that in many places people prefer to go to the Trusts Centres and hospitals rather than that to local Government Hospitals. Sevikas of the Trust constantly endeavour to provide the best possible health services at lowest possible cost to reach to the last citizen of the country.
Peace Restoration
Assam branch of Trust is pioneer in peace work among all the 22 state branches, which is active for restoring peace in Assam since more than 10 years continuously (More detail mentioned in the chapter "Special achievements of the Trust"). Bihar is another branch organising peace camps, rallies, meeting and running a school of peace training camps and inspired the women to work as peace volunteer in their villages or towns. The peace-training centre at the head quarter of the Trust is to provide thought fully well skilled volunteers to all the state branches. Trust needs ideas, helping hands and financial aid for this important work to continue and spread it widely.
Khadi Spinning
Hand spinning is a Gandhian ethic and is undertaken as a value of self-reliant life style in most branches of the Trust. Every Centre of Assam branch is engaged in hand spinning and hand-weaving. Chhattisgarh, Orissa, West Bengal and Kasturbagram, Indore are also playing a steady role for this.
Tailoring (drafting, cutting and stitching of various garments) is also being taught to the women in Bihar, Punjab, Niwali (Madhya Pradesh), Kerala, Tamilnadu, Assam, Orissa and Kasturbagram. In Rajasthan, Bihar, Kerala punjab, Haryana, Niwali and Delhi stitching is taught to women. School Uniforms are stitched in Niwali and Kasturbagram, Indore, which generates income to the needy women.
Agriculture, Gaushala and Orchard
Various Kharif crops (e.g. Arhar, Soybean, Jowar, Maize, Sesame) and Rabi crops (e.g. Wheat, Gram) are sowed in about 128 Acre area. The Krishi Kshetra also produces the seeds for supply to farmers and for sale. Trust also has a Krishi Vigyan Kendra that is project of ICAR for speedy transfer of latest agricultural technology to farmers.
Kasturbagram is also famous for its gaushala having pure Gir Cows. Gir cow is known for its high yielding milk characteristic. The milk from the Gir cow is considered to be of premium quality.There are about 130 livestocks. Average number of milch cows is 32.
A large orchard having trees like mango, lemon & guava etc. is occupied in about 80 Acre area. Its fruits are famous for special quality.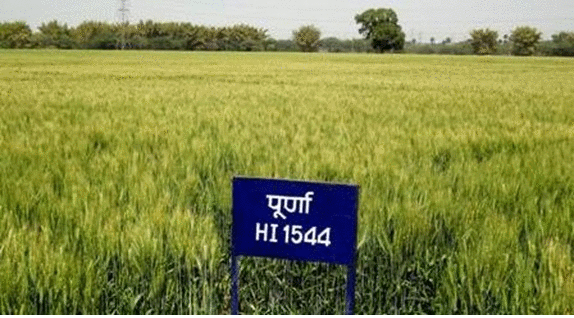 Gandhi Darshan Exhibition
Gandhi Darshan exhibition is such a live and conscientious document, which enraged on walls presents a true Story of Mohan becoming Mahatma. Originated in 1969 and after travelling all over the country in meter gauge railway, this exhibition has been seen within the route all small and big towns under the able command of our Trustee Dr. S. N. Subba Rao and finally it was exhibited at Kasturbagram.
Contact Us
The Headquarter of trust is located in Indore.

Kasturba Gandhi National Memorial Trust
Kasturbagram, Khandwa Road
Indore (M.P.)-452020, INDIA
Phone: 0731-2874553
Fax: 0731-2874585
Email: kgnmtcentral@gmail.com
How to reach